Come and soak up the atmosphere
that is Kauri Villas, the perfect location
for rest and relaxation.
At Kauri Villas we offer more than a comfortable bed and a delicious breakfast. It's about providing a tranquil and relaxing setting for your stay, along with all the facilities expected in any high quality accommodation.
"He leads me beside still waters,
He restores my soul" Psalm 23:2-3
TripAdvisor Traveller Rating

Based on 114 traveller reviews
TripAdvisor Ranking #1 of 33 B&Bs in Whangarei
Most Recent Traveller Reviews

24 Aug 2016:

"Magical getaway"

25 Jun 2016:

"Great weekend away"

22 Jun 2016:

"Kauri villa"

15 Jun 2016:

"Excellent hospitality and an unbeatable view"

18 Apr 2016:

"Excellent views from this stunning B&B"
© 2016 TripAdvisor LLC
The Villa has been lovingly restored by the previous owners to enhance the architecture of a bygone era, with the glow of the traditional Kauri wood floors, beams and furniture enhancing the atmosphere.
The villa has been developed from the original farmhouse which enjoys a prime location with breathtaking views overlooking the sea and surrounding countryside.
There are twelve acres to explore, including a loop track through beautiful native bush, past waterfalls, leading down to the Kohinui Stream.  We even have glow worms under the waterfall at night.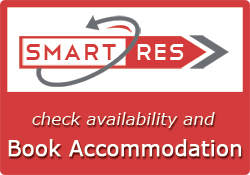 View of the Poor Knights Islands from Kauri Villas.